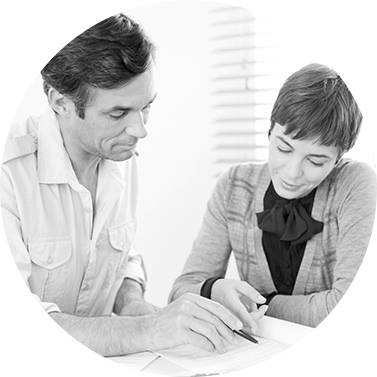 Back to Weighing Your Options
Protect Yourself And Your Home
Life can be unpredictable. It can be filled with wonderful moments — and life-changing challenges. Mortgage Critical Illness and Life Insurance can each help you pay out up to $500,0002 to your mortgage balance, so you can concentrate on recovery.
Real-life stories of how mortgage credit protection solutions work.
Credit Protection Solutions
Mortgage Critical Illness Insurance
Mortgage Critical Illness Insurance provides a benefit you receive while you are alive. This coverage is available as an enhancement to your TD Mortgage Life Insurance and may pay a benefit if you fall victim to Cancer (life threatening), Acute Heart Attack, or Stroke3 and survive.
Mortgage Life Insurance
If you die, get a terminal illness, or suffer a covered accidental dismemberment,3 with Mortgage Life Insurance, your TD mortgage on your home may be reduced or paid off.