Manufacturers

Need help?
Call
,
Book an Appointment
or
find an Account Manager, Small Business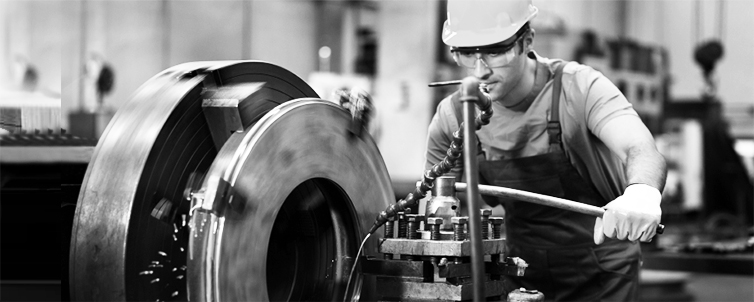 Advice and business solutions for manufacturers
A Banking Plan for Manufacturers
A Banking Plan designed for the unique requirements of Manufacturers can simplify your business banking so you can focus on what you do best. We provide a single point of contact who understands your business and your expansion plans.
A Business Line of Credit with interest as low as TD Prime + 1%1
Financing for expansion, new equipment and technology, with competitive rates on Business Loans1
Set-up fee waived on Business Loans1
Up to $2,000 in property appraisal fees paid for you when you are approved for a Business Mortgage1 of $100,000 or more
A powerful suite of online Web Business Banking Services, including Balance Reporting, Wire Payments and Incoming Wire Payment Notification, Electronic Funds Transfer and Tax Payment Filing
Competitive pricing for all of your foreign exchange requirements
International Trade Services, including Export/Import Letters of Credit, Documentary Collections and Standby Letters of Credit or Guarantee
Meeting your credit needs
Having access to sufficient capital and credit is key to the success of your manufacturing business. Whether you want to manage your cash flow, purchase new equipment, or acquire new premises, we have the credit solution that can help meet your needs.
A Business Line of Credit can help finance your day-to-day operating costs, manage your cash flow and grow your business.
A Business Mortgage can be used to purchase a new property, expand existing premises, and more.
A Business Loan provides an excellent way to finance purchases, make improvements to business assets and expand your operations.
When to outsource your payroll
Has your manufacturing business grown? Have you taken on more employees? Keeping accurate records, calculating and paying taxes and maintaining payroll can take time away from your core business focus. Through our relationship with Ceridian2, we offer an effective way to outsource your payroll and save you time and money.
Is it time to sell your business?
There are many reasons to sell your business. Perhaps you intend to retire, or are planning your next opportunity. You may be preparing a family member to continue the legacy. Or you may have received an attractive offer to sell. Whatever the reason, we can help you prepare for succession.