Your all-inclusive U.S. Dollar banking solution
A premium account designed for frequent U.S. travellers and investors.
Open an Account
It only takes a few minutes to complete a secure application – available 24/7.
Open my account
Convenient banking
anytime, anywhere
What's included in the TD Borderless Plan?
Manage your more sophisticated U.S. banking needs with:
Preferred exchange rates
Annual fee waived on TD U.S. Dollar Visa Card1

(opens new window)

(a $39 U.S. value)
Free U.S. Bank Drafts, Traveller's Cheques and cheque orders
Unlimited, no fee transactions2

(opens new window)

Quick and easy transfers between your TD Canada Trust Canadian and U.S. dollar accounts using EasyWeb or the TD app
Account Fees and Waivers
$4.95 U.S. per month; $1.95 U.S. per month with an All-Inclusive Banking Plan
Monthly Fee waived if you maintain a $3,000 U.S. minimum monthly balance3
---
Is this the right account for you?
Our Account Selector Tool will find the best U.S. Dollar account for you.
Help me choose
Included with your account are these convenient services and features:
Preferred foreign exchange rates every time you convert between Canadian dollars and U.S. dollars on amounts up to US$25,000
Annual fee waived for TD U.S. Dollar Visa Card1

(opens new window)

(a US $39 value)
Unlimited no-fee U.S. Dollar transactions, including cheques, withdrawals, in-branch bill payments, and transfers
Interest calculated daily
Free U.S. Bank Drafts, Traveller's Cheques and cheque orders
Free Paperless Record Keeping or Online Statements
5% discount on Travel Medical Insurance through TD Canada Trust4

(opens new window)
Travelling to the U.S. is even easier with these services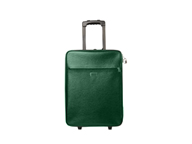 Take TD with you
U.S. TD Cross-Border Banking offers helpful advice and services for all your U.S. dollar banking needs
Learn more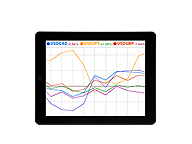 Foreign Currency Services
TD offers competitive exchange rates on U.S. Dollars and over 50 foreign currencies
Learn more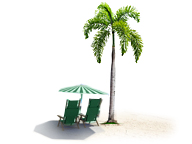 Travel with confidence
Travel Medical Insurance covers you for eligible medical expenses so you can enjoy your trip.
Get a free quote
1 Subject to credit approval. Annual fee waiver applies only to Primary Cardholder unless otherwise indicated and only for so long as the Borderless Account remains open. All other applicable fees and charges continue to apply.
2 2 U.S. debit transactions include withdrawals, transfers, cheques and bill payments. Banking via ATM machines, domestic non-TD ATMs, debit payment purchase and foreign ATMs is not available.
3 Minimum monthly balance indicated must be maintained throughout the month to qualify for fee waiver.
4 Travel medical insurance is underwritten by TD Life Insurance Company. Medical and claims assistance, claims payment and administrative services under the Policy are provided by our Administrator.