Ways to borrow, save and invest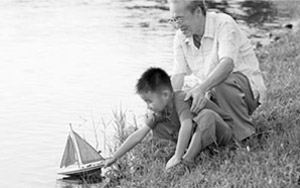 We have the products and services to help get you there
Whether you want to buy a home or car, start a business, or save for your retirement, we have the products and services to help get you there.
---
Helping you achieve all your goals
---
An auto loan is a convenient and flexible way to finance a new or used vehicle. Get the vehicle that is right for you with financing that fits your budget.
---
Your home will probably be your biggest single purchase. TD Mortgage Specialists can help you choose the right mortgage for your needs.
---
TD has the solutions for all your small business banking needs. Our Small Business Advisors can help you choose the right banking solutions for your business.
---
A Retirement Savings Plan (RSP) is a Canadian government-sponsored savings arrangement that provides you with special tax benefits. It's a great way to save for a comfortable retirement. The contributions you make are tax-deductible and your money grows tax-deferred in an RSP.
---
---
TD Direct Investing offers trading platforms, online tools and support to help you invest with confidence.
---
Borrowing money can be a good financial decision, if it is done wisely. Get the things you want and use the right credit for your situation.
Learn more about personal loans
---
Precious metals are a great investment and can also be a valuable gift. We make it easy for you to purchase bullion ("bars"), coins and certificates at TD branches.
---
We've been serving newcomers to Canada for over 100 years
---
When you bank with TD, your money and personal information are always protected.
---
More than 1,150 branches — open later and longer than other Canadian banks, with 400 open on Sundays.1
---
Service in over 200 languages.
---
Explore these other solutions for newcomers to Canada
Our New to Canada package
To qualify for the New to Canada banking package:
You are either a Permanent Resident or Temporary Resident of Canada for 2 years or less
You provide proof of your status through your Permanent Resident Card or Temporary Permit
You have never opened or held a TD Chequing Account
You are the age of majority in your Province or Territory of Residence